a-z.tech is Data Market's corporate IT baseline assessment product. a-z.tech aims to ensure that organizations are aware of the risks and losses in advance by evaluating the current state of IT investments (AS / IS) as "competition-centered".
Strategic Benefits of a-z.tech
a-z.tech provides an objective, comprehensive and comparative assessment to your organization. In this way, it contributes to your business continuity and compliance. It helps you to use and optimize your existing resources more efficiently. It informs you of the potential risks and losses associated with your IT investments.
The reports prepared within the scope of a-z.tech provide qualified data to your strategic decision-making processes and provide rational input to your IT purchasing decisions. a-z.tech evaluates your current situation in the light of alternative solutions such as cloud computing, outsourcing and reduces your investment and operating expenses (CAPEX and OPEX). It gives your organization a competitive advantage with its strategic contributions and competitive centered analyzes.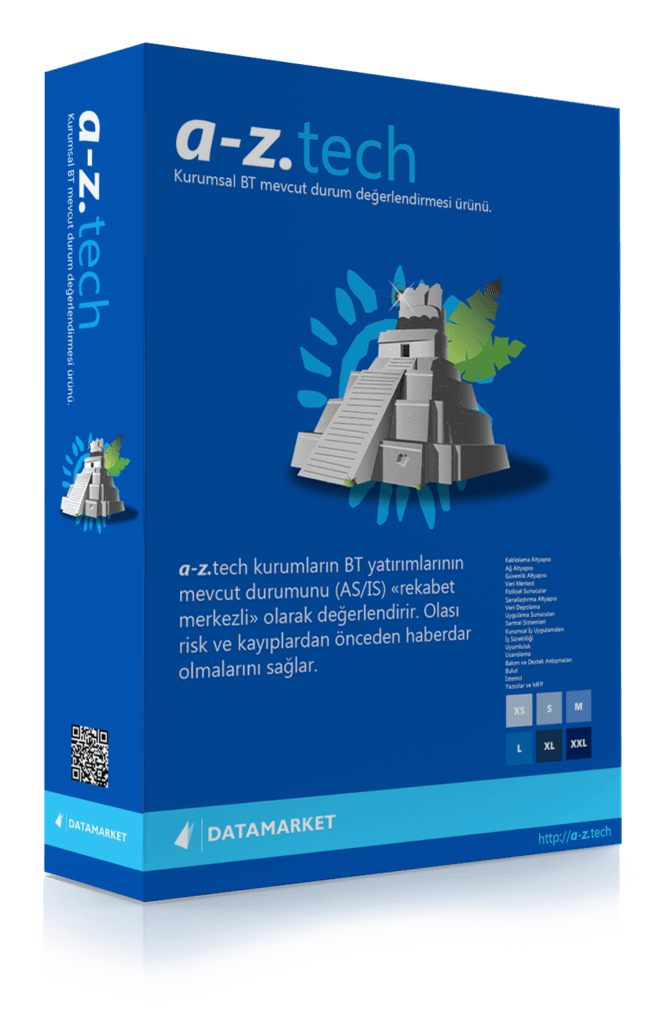 Contact Us
Stop worrying about technology issues. Just focus on your work. Let us determine and manage the technology you need for you.