Mobil Yaka is a collaboration and sharing application that brings all employees, especially blue-collar, together on the same platform. Blue-collar employees of production, retail, sales, healthcare, public and many other sectors have an important role in the efficiency of organizations with their characteristics of being in contact with customers, representing the company brand, being the customer's first contact point about products and services.
The Mobil Yaka mobile application, which aims to involve blue-collar employees in the digitalization processes of organizations, has been designed with the needs of employees and companies taken into consideration.
Ensure that all employees share business ideas, participate in decision-making processes, and provide development ideas.
Manage business tracking on a single platform by digitizing business processes.
Keep a close eye on employee productivity.
Bring together your workforce and facilitate communication between different teams.
Involve everyone from the blue-collar to the management team.
Increase productivity by increasing employee motivation and corporate loyalty.
Manage approval processes anytime, anywhere.
Always take the organization forward with digitization.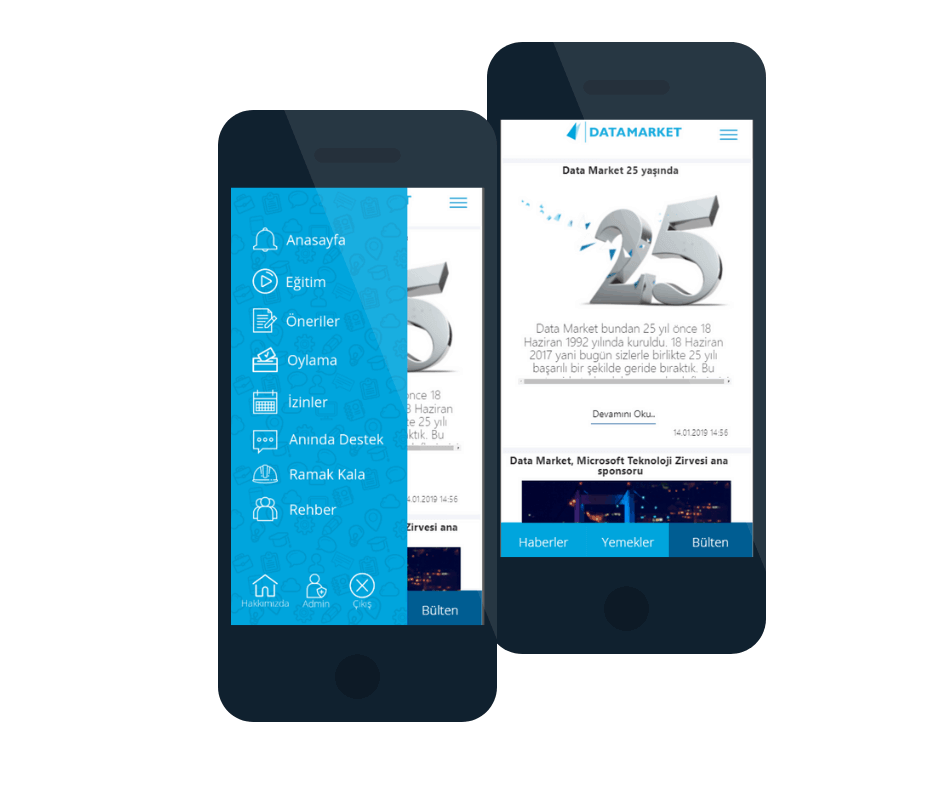 dijit@lyaka çalışan uygulaması ile ilgili daha fazla bilgi almak ve demo talebinde bulunmak için butona tıklayarak form doldurabilirsiniz.
Demo Request Form
We are at Microsoft Global
We are involved in a special program for Microsoft's Firstlineworker employees, and we are one of the top 10 partners in this field worldwide.