Portal Solutions is a ready-made portal package that offers the most preferred business needs and the most frequently used basic features of SharePoint with Data Market expertise and cost-effectiveness. With Portal Solutions, you can take advantage of SharePoint in the easiest and fastest way. You can create your mobile and smart intranet effortlessly, provide internal or external information and share or manage information on a single platform. You can also create the forms requested by your employees or business partners in a very short time.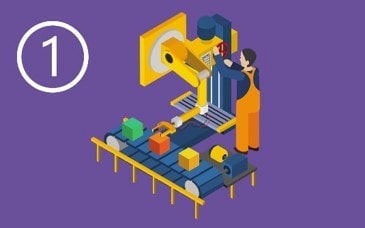 Select Your Components
First select the components you need from our ready-made components.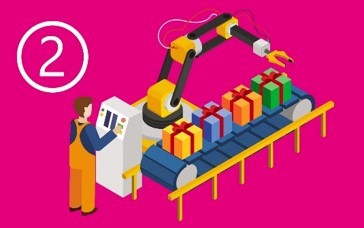 Choose Your Design
Choose the most suitable design for your corporate identity from our ready-made design templates. Choose the design that best fits your corporate identity or let us tailor the design of your choice according to your corporate identity criteria.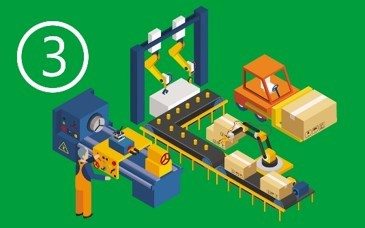 Portal Ready in Two Steps
Start using your portal in 2 steps with the power of On-Premise or Microsoft Azure.
Why Portal Solutions of Data Market?
Increase productivity by reducing the workload of information technology teams.
Manage information sharing from a single platform.
Strengthen the communication between employees and increase the integrity of the business.
Increase your digitalization level by automating business processes.
Digitize your manual jobs using document and paper, reduce costs.
Where Can Portal Solutions be used?
Human resources
Manage staff training or data pool
---
Project Tracking
Gather information such as project requests, project due dates, subjects and details in one place.
---
E-Advance
An e-advance portal that eliminates the hassle of mailing while employees request advance payments and manages approval processes very quickly.
---
Vehicle Request
Manage vehicle demands and reserves with a quick manager approval process on the use of pool tools.
---
E-Expenses
Manage employees' expense receipts and approval process, integrate with your own accounting programs.
---
Purchasing
Manage purchasing processes and integrate with ERP systems.
---
Leave of Absence Request
Accelerate the process of requesting leave of absence with reporting features that allow employees to create and request approval.
---
Company Portal
Share content such as your company's food menu, birthdays, announcements, weather forecast and so on.
Portal Factory Ready Components
News and Announcements
Weather Forecast
Exchange Rates
Activity Calendar
Staff Birthdays
Food List
Social Media
Document Management System
Frequently Asked Questions
Banner