Compass Industry IoT it offers effective monitoring solutions within manufacturing environments with real-time monitoring of manufacturing environments and change-in-time analyses.
for Manufacturing Areas Effective Monitorability Solutions
Monitor the un-monitorable, Notice the un-noticeable
Real-time monitoring of production environments and analysis of time-weighted change
Wide Sectoral Application
Effective and Informative Screens
Some of the screenshots that provide the monitorability of factories manufacturing
environments on the Compass Industry IoT platform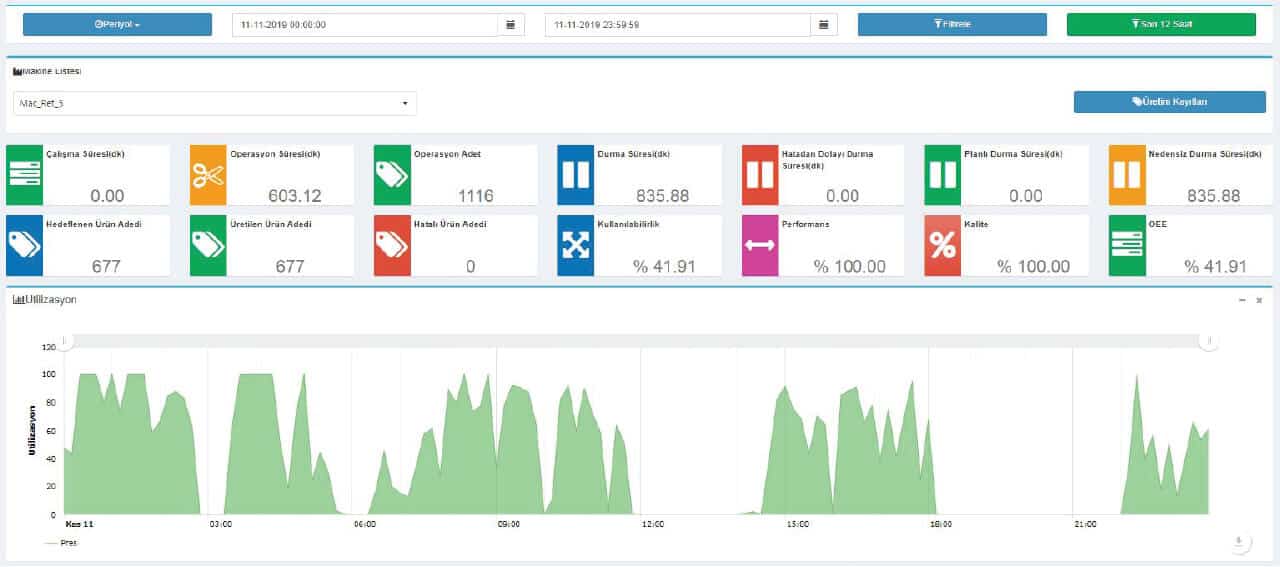 Machine Monitoring General Data and Utilization Graphic
General data such as Working Time, Operation Time, Operation Quantity, Stop Times and Manufacturing Quantity are shown. Moreover, the percentage graphic of the analyses performed in line with Working, Operation and Error data is shown.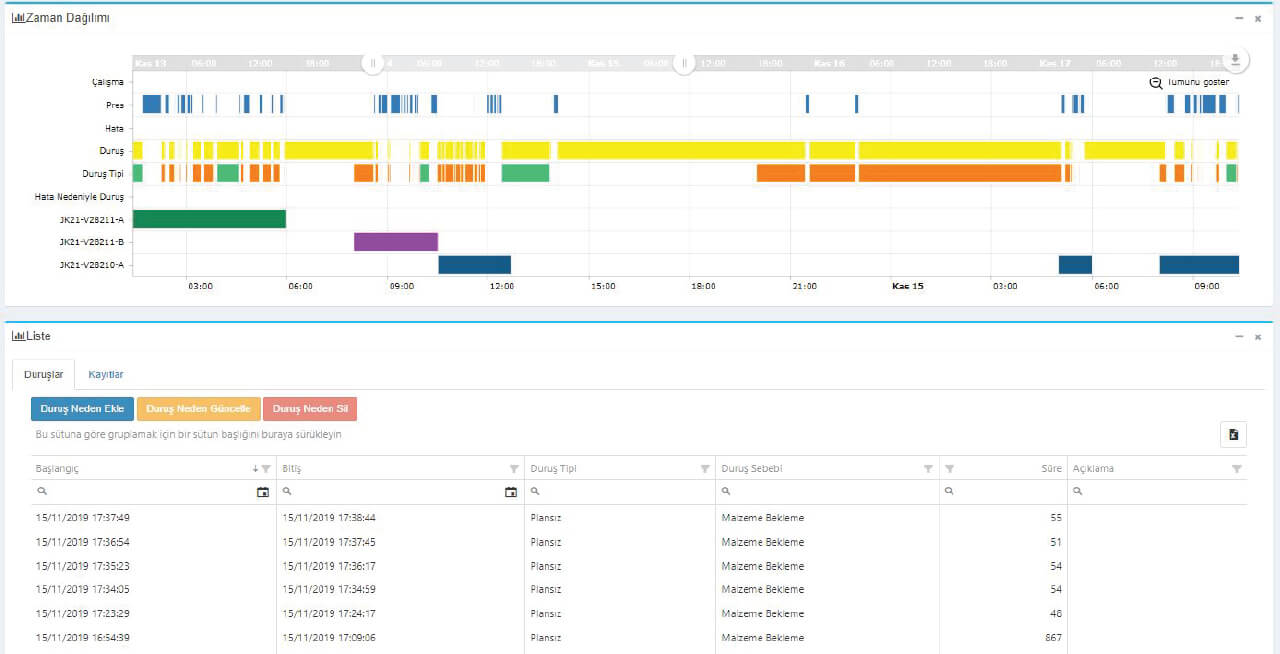 Machine Monitoring and Gantt Time Distribution Graphic
Working, Operation, Error, Stop, Stop Type, Error Cause and Production Records regarding the operational status of the machine are shown on a time scale.

Micro Stop Time Analysis Graphic
Analyses are shown based on the quantity and periods of the short period stops of the machines.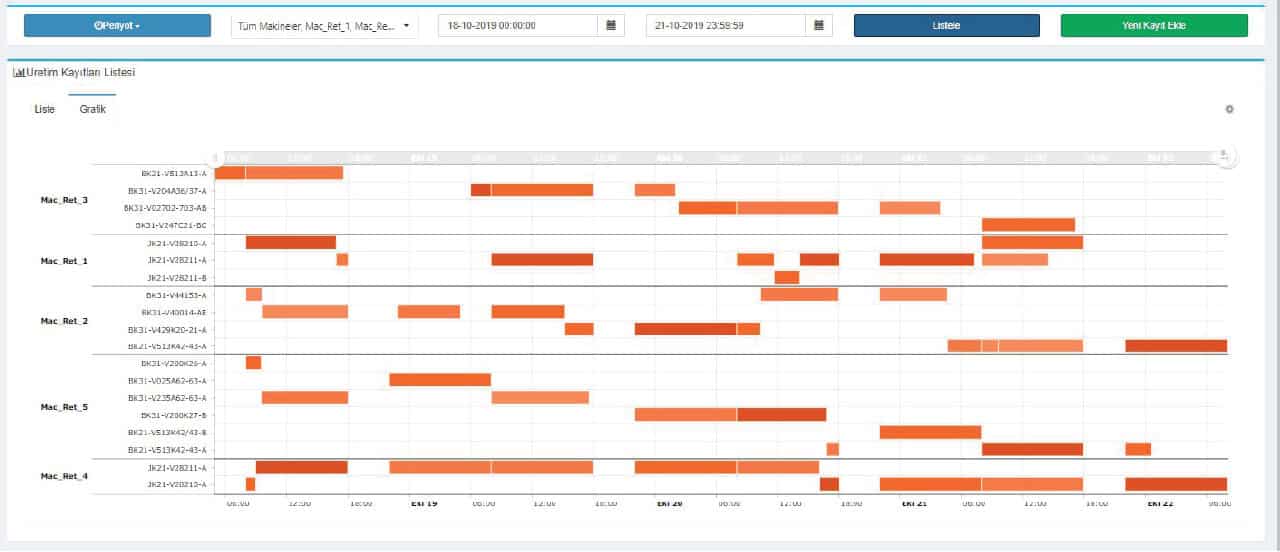 Management of Production Resources
The products manufactured in the machines, production performances, production and wastage quantities as well as operator information can be monitored and managed.
Contact Us
Stop worrying about technology issues. Just focus on your work. Let us determine and manage the technology you need for you.
Bizimle İletişime Geçin
Teknoloji sorunları hakkında endişelenmeyi bırakın. Sadece işinize odaklanın. İhtiyacınız olan teknolojiyi sizin için belirleyip, yönetelim.
"*" indicates required fields